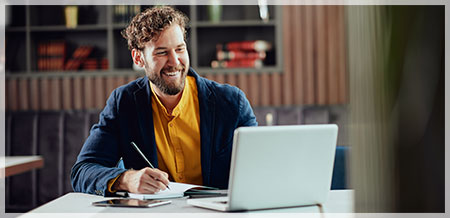 Signing up online is free and takes only a couple of minutes.
After signing up you can immediately login and begin ordering Criminal Background Reports and Motor Vehicle Driving Records (MVRs). These reports are returned in your secure account upon ordering. There are never any membership fees with StarPoint and you will only pay for the reports you choose to order
Do you want access to TransUnion Employment Credit Reports?
When you sign up online, check the box that says you would like access to pull employment credit reports on your applicants.
TransUnion does require a site inspection to be completed on your office or home office before credit reporting access is turned on. It's a simple process where a contracted site inspector meets you at your office/home office to ensure it's a secure location. There is a one-time site inspection fee of $60 and the inspection is typically completed within a week. Learn more about the site inspection process »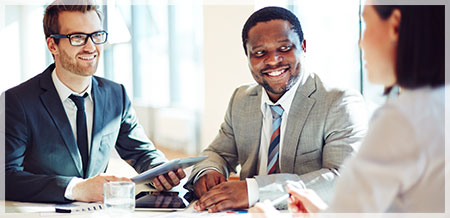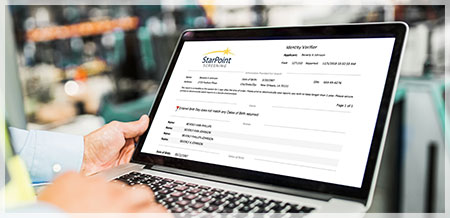 Once your account is set up, your reports are returned in your secure account upon order!
You can pay for the report at the time of order with a Visa, MasterCard or Discover card. We can also set up your account for invoicing. Simply view your reports in your secure account, print them or save them to your computer.
We are here to answer questions about any report.
This is not just another online service. We are here to go over any employment screening questions you have. We are happy to answer questions about employment credit reports, criminal background reports and eviction reports and make sure you have the information you need to make informed decisions!